BEZPEČNÉ INVESTOVANIE DO SLOVENSKEJ NEHNUTEĽNOSTI, GENERAČNÉHO KLENOTU S RASTÚCOU HODNOTOU PRE VLASTNÚ OÁZU POKOJA V PALÁCOVEJ NOBLESE.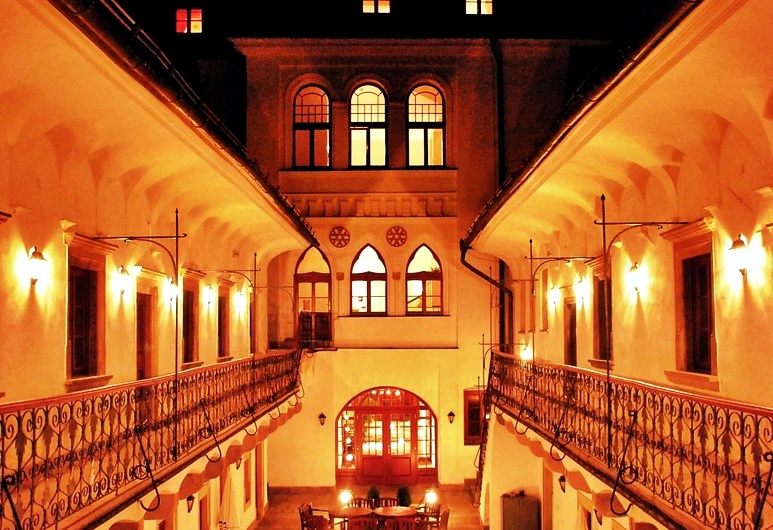 Žijeme mimoriadne náročnú dobu. Dobu, ktorá nás odtrhla od bežného života na aký sme boli zvyknutí. Dobu bez kultúrnych a spoločenských podujatí, dobu bez wellnessu, dobu bez športu. Ak sme v tento čas už starostlivo vyberali dovolenky v zahraničí, dnes je cestovanie vzdialené i rizikové. Je na mieste sa pýtať, ako dlho tento stav rizika potrvá, a je určite nutné si povedať, že odpoveď na celosvetové obmedzenia dnes neexistuje.
Ale to neznamená, že si budeme musieť najbližšie roky odopierať pôžitky na ktoré sme boli zvyknutí my, ale aj naše deti. Slovensko poskytuje množstvo možností a príležitosti i krás, ktoré sa oplatí vidieť, navštíviť a so svojou rodinou a priateľmi spoznávať a užívať.
A dnes o to viac ako inokedy na tento účel hľadáme všetci pre seba miesto, ktoré bude po nasledujúce roky našou bezpečnou výletnou destináciou, našou oázou pokoja i našim útočiskom pre relax. Aj keď už vlastníme rodinný dom, alebo priestranný byt, vždy je potrebné, žiadúce a niekedy už aj skutočne nutné, aby sme mali kde od všetkého odísť a aby sme absolvovali duševnú hygienu, a to ventiláciou preč zo svojho bydliska. Najmä vo vzťahu k deťom, ktoré sú dnes prevažne zavreté doma vo svojich izbách a spoločnosť im robia prevažne tablety a počítače. Pamätáte aké bolo vždy úžasné vziať deti na výlet, von za spoznávaním, vypadnúť na víkend, posedieť si v kaviarni, cukrárni, kde to vyzeralo tak pokojne a krásne ?! Ako sme dokázali v cudzom meste a v anonymite vypnúť z každodenného zhonu pri dobrej večeri, pohári vína a dobrom wellness pobyte?
Aj dnes môžeme naplánovať tieto svoje zážitky, pôžitky na našom Slovensku.
Dokonca dnes ešte intenzívnejšie, aby sme tak vyšli z tejto pochmúrnej doby preplnenej informáciami o chorobách. Vezmime si späť každý jeden deň života, vezmime si späť svoje víkendy a dovolenky a vytvorme späť náš život radostným aj v podmienkach ktoré nás dnes obklopujú. Definujme sami seba ako ľudí, ktorý sa zo života tešia ideálne na miestach ktoré stoja za to!
Takýmto miestom s úžasnou polohou, najkrajším i bohatým okolím, kde môžeme spočinúť, vychutnať si voľný čas je historický, 600 ročný LEVOČSKÝ PALÁC. Za jeho stenami Vám predstavujeme 20 LIMITOVANÝCH UNESCO palácových apartmánov určených na obstaranie do súkromného vlastníctva, pre VÁS.
Historické, arkádové nádvorie Levočského paláca je rajom pre dušu. Cukráreň, podzemná vináreň, wellness a regenerácia tela v salóne Vám poskytne dotyk luxusu. Zo svojho palácového apartmánu, v srdci kráľovskej Levoče, hneď vedľa starobylej radnice, na námestí Majstra Pavla, si v papučkách vychutnáte celú levočskú históriu. Zo svojho palácového sídla sa v ktoromkoľvek ročnom období vyberiete do skvostného okolia Spiša a jeho hradu, duchovne načerpáte silu na Mariánskej hore, objavíte poklady Tatier, zalyžujete si na blízkych a kvalitných zjazdovkách, zahráte si golf v blízkej Veľkej Lomnici i spoznáte krásy Slovenského raja. Pričom do Levoče z každého kúta Slovenska vedie pohodlná diaľnica.
"Levočský palác a jeho príbeh, určuje jeho energiu. Už len krátkym posedením v jeho nádhere pocítite jeho slávnu a dávnu dušu."
Hodnota palácového apartmánu je až muzeálna, ale jeho využitie je nadovšetko praktické. Je využiteľný ale aj prenajímateľný celý rok, v každom ročnom období vo vzťahu k bohatému okoliu a aktivitám. Jeho likvidná cena v čase graduje a preto sa nepochybne stane generačným majetkom rodiny, ako jej klenot.
Levočský palác po celé stáročia patril aristokracii, slúžil ako sídlo šľachty a jeho umelecká hodnota sa zachovala pre Vás dodnes. Staňte sa estétom tejto doby a  vlastnite kus národnej histórie Slovenska, kultúrneho svetového dedičstva UNESCO, skvost architektúry a umelecké dielo, ktorým historický apartmán v Levočskom paláci s vysokou hodnotou je!